News
FPE Partners with TLDFI
Posted on September 10, 2021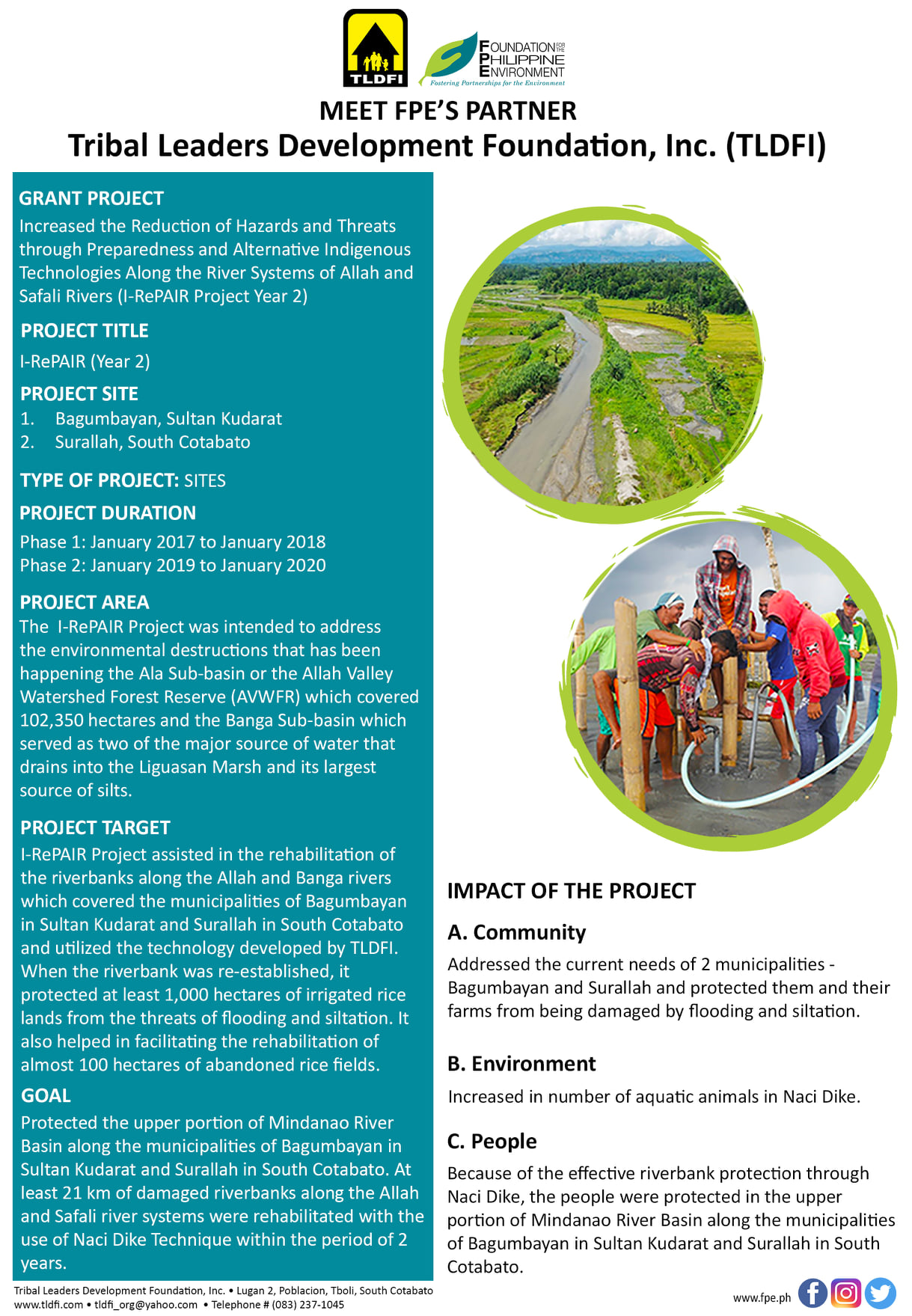 The Foundation for the Philippine Environment partnered with Tribal Leaders Development Foundation, Inc. (TLDFI), an accredited NGO committed to working for the integral development of communities, especially among indigenous peoples.
Because of the partnership, the I-RePAIR Project was able to establish a 10.3 linear kilometers of Naci Dike in Surallah and Bagumbayan riverbank. An estimated 196 hectares of rice fields in Surallah and Bagumbayan were saved from flooding and siltation. Most of the damaged riverbank started to recover and were planted with Napier grass, bamboo propagules, assorted fruit trees and forest trees. With the vegetation, aquatic animals increased in the area of Naci Dike. As a result, the riverbanks were rehabilitated and farms were restored which helped improve the livelihood of farmers.
Join and support FPE as we continue to foster partnerships for the environment and with the community to protect the river systems and watersheds in the country. Visit www.fpe.ph to know more.
Contact TLDFI:
Tribal Leaders Development Foundation, Inc.
Lugan 2, Poblacion, Tboli, South Cotabato
Telephone # (083) 237-1045
Website: www.tldfi.com
Email: tldfi_org@yahoo.com